April 9-10, 2022
INSTRUCTOR
Main speaker: T. Koei Kuwahara, LAc. US, Japan, President of the Hari Society www.culia.net
With the assistance of Cameron Bishop, Ananda Devi and Gretchen Lorenson
LOCATION
In Zoom space (9:00 am – 5:00 pm EST each day), FL USA – recording will be available for a limited time after workshop.
~ Limited in-person attendance possible at Culia Ki Clinic, Watertown, MA ~
CEU's
12 Continuing Education credits pending with FL Board of Acupuncture for participation in the Live Online Course only.
You will be provided a certificate at the completion of the course that you can submit to the NCCAOM for credit for a course that is state board approved, but we do not report to the NCCAOM for you.
NOTE: in-person attendees will have to login to zoom for the duration of the seminar to get the FL CE credit certificate.
COST
Professionals: $250.00
Students: $200.00
Course Introduction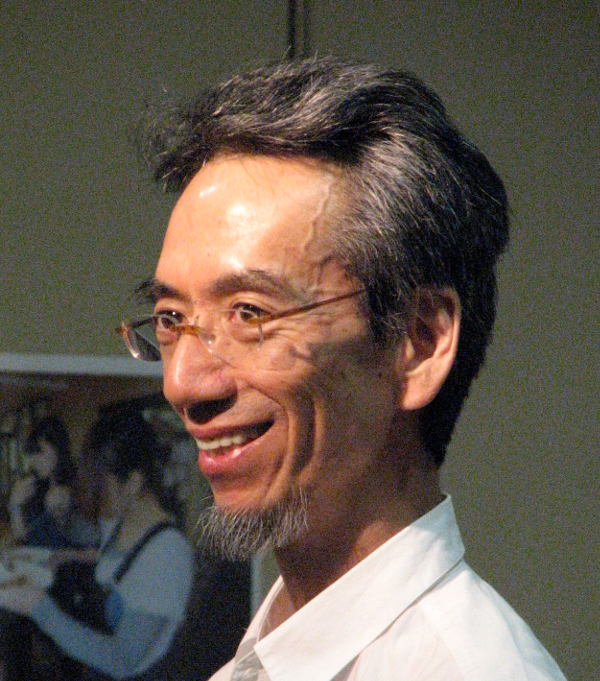 Join us for this special event with T. Koei Kuwahara Sensei as he shares with us his most recent evolutions in the treatment of patients with Hari Style Meridian Therapy integrated with Ki-shin Extraordinary Vessel and Shigo treatments. Kuwahara Sensei has been advancing his comprehensive diagnostic skills and treatment results through this elegant integration of the principles of Midday/Midnight, Yin/Yang, 5 Phases, Primary Channels and Extraordinary Vessels. This approach to treatment has increased the effectiveness and efficiency of diagnosis and treatment in his practical clinical experience and experimentation of the past decade or more. He has been fine tuning this approach and has so much to share with us to help us all improve our diagnostic skills and clinical outcomes.
SCHEDULE
Saturday: Meridian Therapy Root Treatment as an integration of Hari style (Pulse-biofeedback method), Extra Vessel and Shigo
We will spend Saturday studying this intricate and intelligent system that was developed for utilizing the systems of Ki-shin style of Extraordinary Vessels and Shigo (Midday/Midnight) as tools for diagnosis and point selection in both Root and Branch treatments. These methods work for both immediate symptomatic relief of acute and chronic symptoms as well as weaving brilliantly into the support of precise and effective root treatment.
This is a unique opportunity to study and explore the use of expanded pattern and points of Extraordinary Vessel (EV) treatment and the use of magnets as a diagnostic tool and we will also explore the Ki-Shin style abdominal (Hara) diagnostic method.
The diagnostic and treatment skills learned will include the Ki-shin Gold-needle method for both excess and deficient type of pain/symptoms treated with Shigo (aka Midday-Midnight Horary Cycle based) treatment as well as traditional Hari style of needling with Pulse-biofeedback.
Sunday: Hari style Pulse-biofeedback of Meridian Therapy and the "1-2-3" of treatment
On Sunday you will be introduced to the "1-2-3" of Hari style Meridian Therapy treatment which helps you develop the sensitivities needed to fine tune your acupuncture skills for efficient and effective treatments.
We will study the skills and techniques needed to increase our awareness through Pulse-Biofeedback, Sanshin (Scatter Needling) techniques and Du channel treatment all of which help to bring balance back to the system through this elegant integrated treatment approach.
We will also delve more deeply into principles and theories in of Meridian Therapy including introductions to primary patterns with HT/PC deficiency and KD excess patterns being addressed as well as exploring 5 Phase Theory and the Undulation that accompanies the secondary (Physical) Sho.
Recommendations for Tools
The following is a list of treatment supplies you will want to have on hand for the workshop.
From CULIA.net – https://culia-ki-clinic-inc.square.site/
Hari UTT silver – Box of #2 UTT (Ultra Thin Teishin) silver Goshin (filiform needle) with the rounded shape of tip for non-insertive tx.
Magnet Sheet – (Acu-magnet) 800 gauss M. pellet Accu-Band 800 ferrite Magnet from CULIA or Lhasa OMS
From another supplier
High power Magnets (= to or more than 10,000 gauss) – find on Lhasa OMS or ebay, Amazon. You want to find small ones – around 5 – 10 mm in diameter, round flat or spherical in shape are best.
You can try to find UTT, Gold needle, accuband magnets and teishin on other sites using the details of sizing and strength listed above.
Seirin 1 cun, #00 (dark green) needles
REGISTRATION PAYMENT INFORMATION
Professional $250
Student $200
We accept payment by check only. Please make checks payable to Palm Beach Acupuncture Associates and mail them to:
Dr. Cameron Bishop
410 Wilma Circle #401
Riviera Beach, FL 33404
CANCELLATION POLICY
75% refund for cancellations made on or before 3/26/2022 – No refunds after 3/26/2022